Version
: 3.22
Release Date:
November 22, 2016
*Click on each image for the full resolution!

Festive Ratatoskr – Exclusive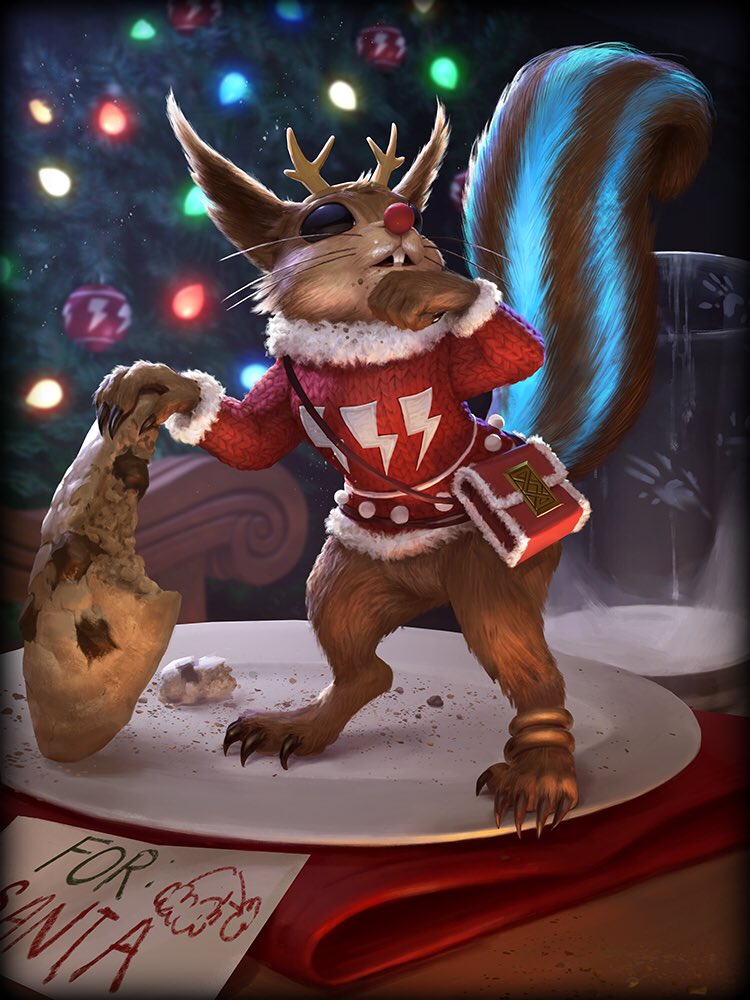 Voice Pack Available!


Snowman Geb – Exclusive


Slay Bells Chiron – Exclusive


Hail to the King Tyr – Odyssey


Captain Quick Mercury – ??? Gems


Barbarian Thor – Odyssey
Mercury Dance Emote


Cutesy Fafnir

THOTH

Wall of Death
As Thoth, use a single Glyph of Pain to augment the Basic Attacks of at least 2 of your teammates to one tower or objective.



Narrow Escape
As Thoth, use Evade and Punish to kill an enemy God while you are at 25% HP or lower.


New Odyssey content being added in 3.22:
Barbarian Thor
Hail to the King Tyr
Rat and Roll Avatar
Odyssey Reward: Demonic Pact HUD Theme (Limited)
FAFNIR'S WINTER WONDERLAND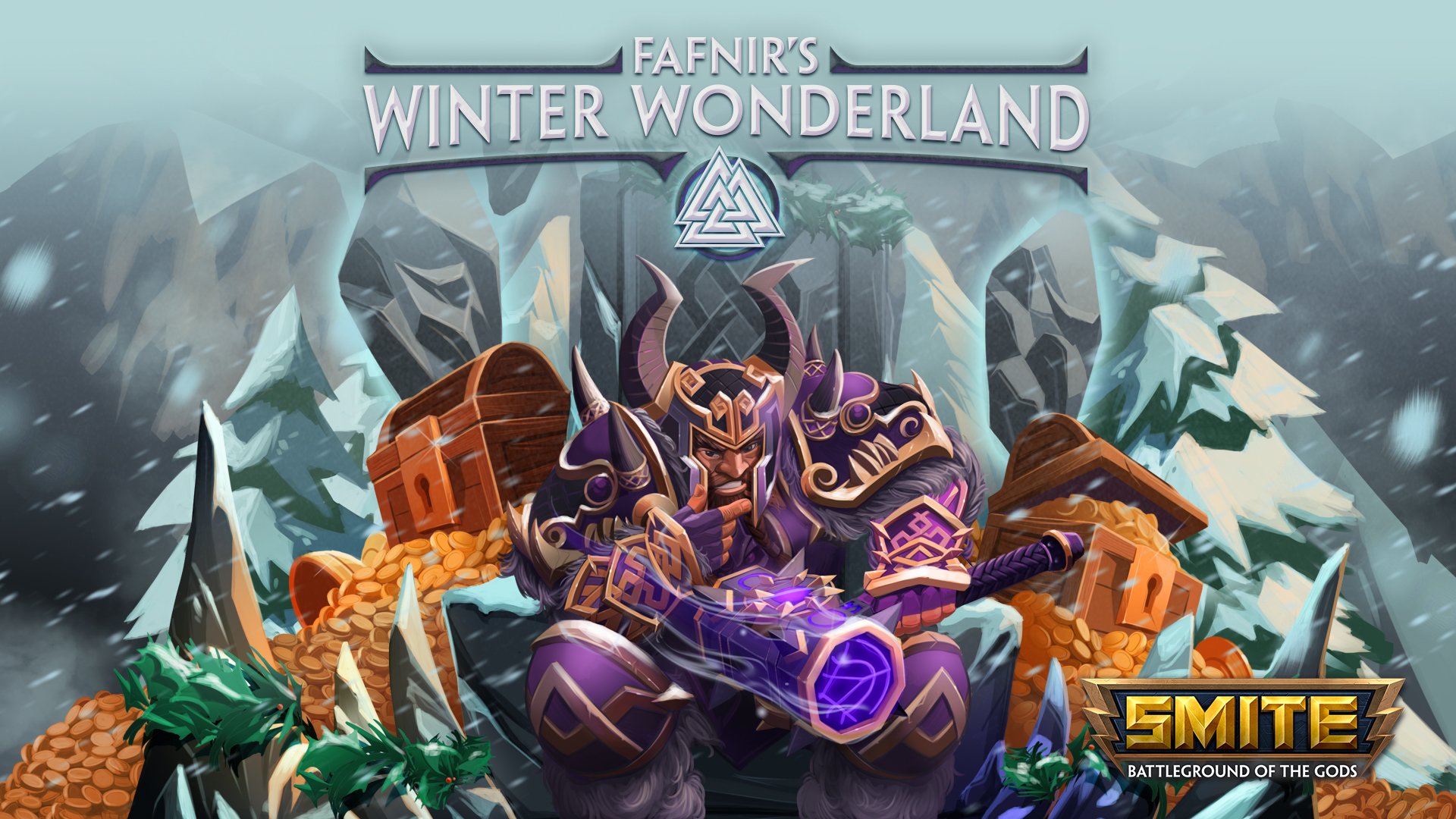 Brand New Encounters
Fafnir's Wonderland brings 15 all new encounters where players will battle all of the Winter Holiday skins.
All 15 encounters are broken into Tier 1 and Tier 2 versions. Tier 2 versions add additional elements to the encounter, making them more challenging.
Easy Mode
You begin round 1 fighting each of the 15 encounters on Tier 1.
On round 16, you change to Tier 2 encounters.
Players start at Round 1 fighting each of the 15 new encounters on their Tier 1 difficulty.
Upon reaching Round 16, the encounters change to their Tier 2 versions and scale in difficulty from there.
Hard Mode
Players start at Round 1 fighting each of the encounters on their Tier 2 difficulty.
Hard Mode is locked until you complete round 15 on Easy.
Achievements
By playing Fafnir's Wonderland, you will earn points towards an Achievement. This achievement has 5 Tiers and provides rewards per tier.
Earning Achievement Points:
Completing rounds on Easy will earn you 5 points per round.
Completing rounds on Hard will earn you 15 points per round.
There will be quests taking place during the weekends for Fafnir's Wonderland that will provide up to 100 points towards the achievements.
Rewards
Each Tier of the Achievement will grant the player Odyssey Points.
The 5th Tier will also give a Cutesy Avatar Chest roll (which includes the new Cutesy Fafnir avatar).
Updated High Noon Sylvanus' Basic Attack SFX.
Updated Baron Frostchild Ymir's Basic Attack SFX.

ODYSSEUS' BOW
Odysseus' Bow was often too expensive to compete with other bridge Attack Speed items. Now it can more easily be mixed into early builds for players who want to maximize Attack Speed while supplementing their lane clear and poke. Additionaly, to match the reduced cost and focus towards the early game, the late game scaling of this item has been reduced.
Reduce cost from 2450g → 2100g.
Passive: Physical Power Scaling reduced from 50% → 30%.



POISONED STAR
Upon release, Poisoned Star received some early adjustments to ensure it did not become an instant "must buy" item. It serves a unique purpose as a utility critical item, and after some time to experiment, it is clear that the power level was too low to justify getting it on most gods.
Increased Physical Power from 30 → 40.



BELLONA
Bellona brings the weapon of her choice to the battlefield. In her early laning phase, she's usually using Bludgeon or Scourge, however, Bludgeon overshadowed Scourge even in unfavorable matchups. With this power shift, the two abilities should be closer to each other in strength, rewarding Bellona players who pick the right weapon for the right situation.
Scourge:
Cooldown changed from 18s → 20/19/18/17/16s.
Damage changed from 60/100/140/180/220 → 80/115/150/185/220.
Bludgeon: Increased cooldown from 10s → 12s.



FENRIR
Throughout the season, we have been looking at percentage base abilities. These abilities already scale over the course of the game due to them working off your other stats, so this "extra" scaling isn't always needed. Fenrir's Seething Howl is a great example of an ability that was being hindered by this double scaling and seeing a wild difference in power based on its rank and Fenrir's build. Removing the per-rank scaling will make his jungle sustain more consistent and allow more flexibility in his builds.
Seething Howl: Lifesteal changed from 15/20/25/30/35% → 30% at all ranks.



IZANAMI
The Matron of the Dead has a unique type of Basic Attack that is very difficult to confirm. An attack this difficult to use should have an additional payoff, so her Basic Attack damage is being increased.
Base damage increased from 36 → 40.
Basic Attack Damage per Level increased from 2.05 → 2.4.

MERCURY
The Fastest God Alive will finally regain his title! Mercury has had a wild ride over the seasons of Smite, but his theme and playstyle should obviously include more Movement Speed related perks.
Increased Movement Speed from 375 → 381.
Maximum Velocity: Maximum Velocity now cleanses Slow and makes the player immune to Slows for the duration.




SUSANO
Storm Kata: Fixed an issue where the first part of this skill could be missing FX.




THOTH
Thoth is a late game Mage who relies on solid positioning and accurate spellcasting to be effective. Evade and Punish are both receiving a late game buff to help Thoth players find chances to deal damage or escape in the end-game.
Evade and Punish: Reduced Cooldown from 18s at all ranks → 16/15/14/13/12s.