It's time for a new giveaway and this time let's get creative!
RULES:
Send me a skin concept of a God of your choosing. This can be a drawing or any other media (text etc) you would prefer.
If your entry is a drawing, sign it! I need proof that it's YOUR creation. And no, you don't have to be a professional artist. Draw stick figures as long as you explain what's going on in the image!
Format: BMP, JPG, PNG, etc.
Text: A brief description of your skin concept and abilities.
Send your submission through Facebook message, post it on the SMITE HQ forums, use the contact page or comment on this post.
Be creative! 😀
This contest ends on Tuesday, June 21st!
PRIZES:
1st place: Wyrm Slayer Ullr + Ski Patrol Skadi
2nd place: Ski Patrol Skadi
3rd place: Demon King Ravana + Nile Stalker Sobek
4th place: Covetous Fafnir + Demon King Ravana
5th/6th places: Nile Stalker Sobek or Covetous Fafnir
WINNERS
1 – Gustavo A. Rivero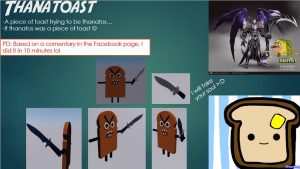 2 – Sö Mônstér & Ren Hansen


3 – Sofia Isabel & Scotty Hitch


4 – Kyle Green & Gökhan Anıl Koç


5 – Flaviu Haidu


6 – Antoni Nienam