A new event is headed this way next week! This event's theme is Vikings. Two Vikings-themed skins will be released for Chaac and Kali, along with a pedestal, loading frame, music theme and ward. And to top it off, an announcer pack featuring none other than Ymir.
You'll be able to grab all the goodies mentioned above by purchasing the Viking Invasion Pass. This pass will give you all those items and unlock exclusive quests which will unlock even more rewards along the way. The Viking Invasion Pass will cost merely 900 Gems. This is a great price considering all the items you will and can possibly unlock.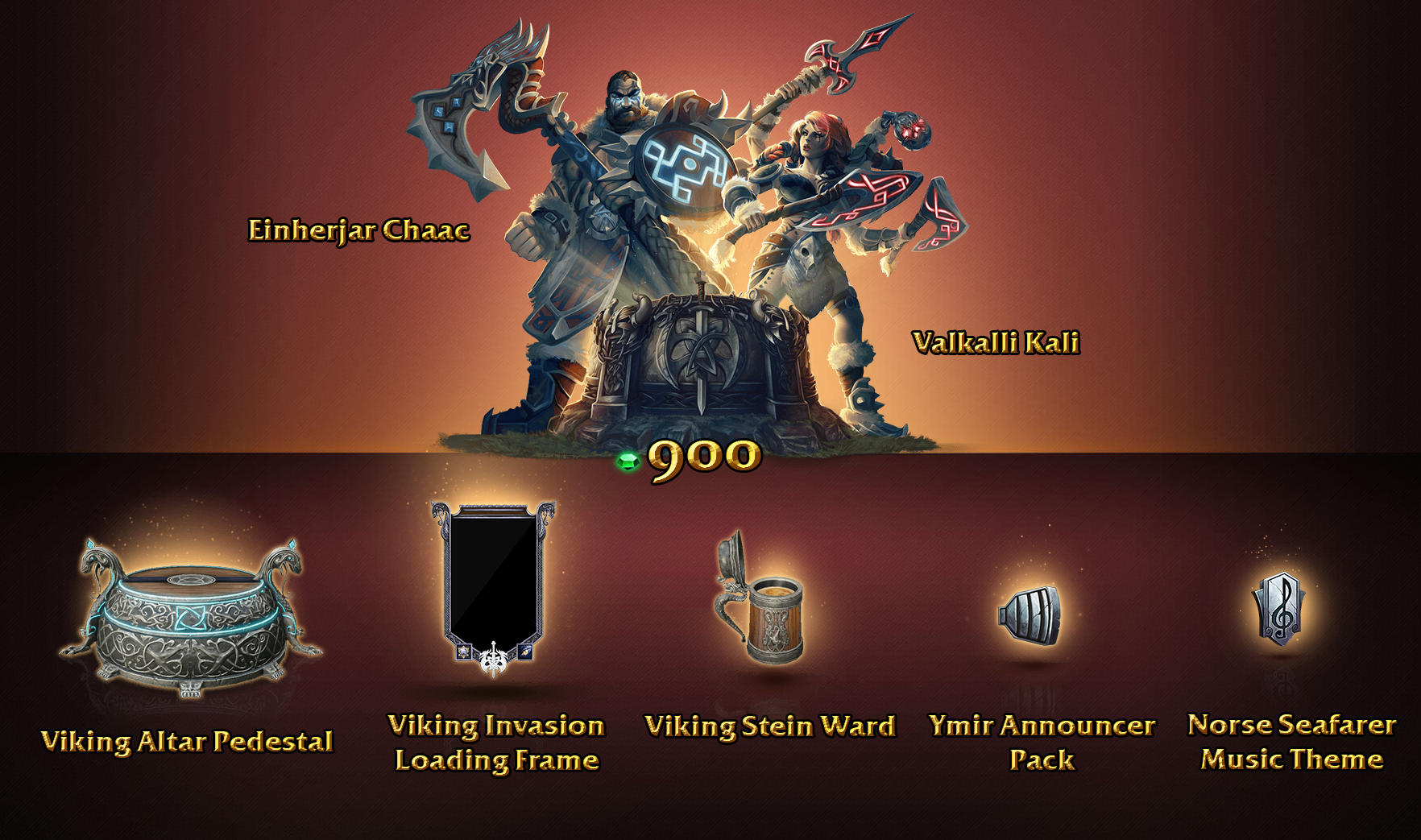 Purchasing the Invasion Pass unlocks quests which then unlock rewards like Favor, Viking Chests, and Limited skins (Storm Jarl Chaac & Blood Jarl Kali).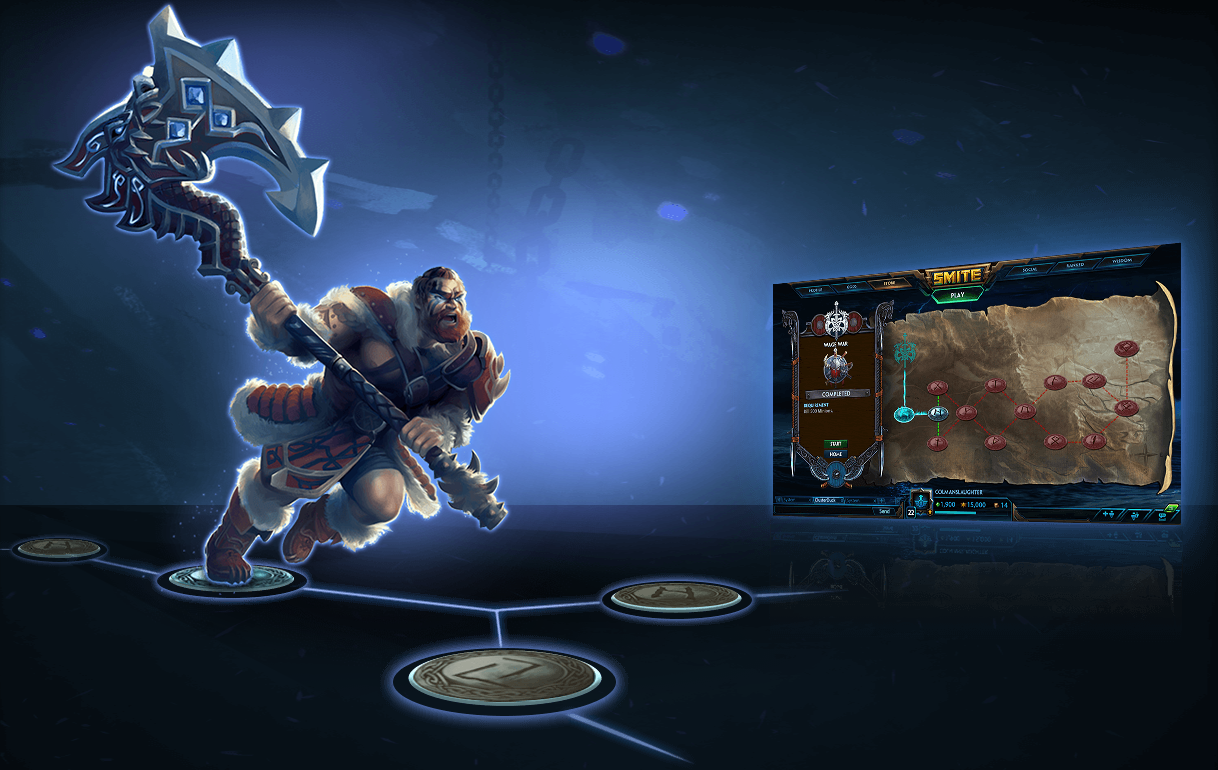 The invasion beings on
Tuesday, May 24th
and ends
Tuesday, July 5th
. It will be available on PC, Xbox One and PS4. That's plenty of time!