Datamine: New Cards, Ares Skin, and Jingwei
All new cards for the PS4 skins: Kuku4, C4codem Ymir and World's Collide Odin. Additionally, a new Paladins-themed skin for Ares, Fernando (yes, the Paladins character). Lastly, a placeholder for Skadi's card, which is out of this world!

The god after Susanoo seems to be Jingwei from Chinese mythology.
The Rascal Chest includes Guttersniper Cupid and other skins.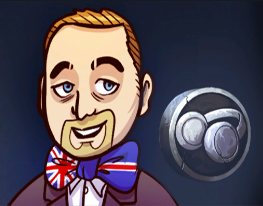 Hinduman Announcer Pack
Founder of Smite Hive | Gamer, TV/film lover, and everything else in between.